Broome's preferred commercial electrical services
Able Electrical is Broome's professional team of qualified electricians. We specialise in small, medium and large scale residential, industrial and commercial electrical jobs with an emphasis on efficiency and practicality. Our team consists of logical thinkers with a knack for providing electrical solutions that last. Our experience has equipped us for anything the job may bring.
Commitment to the community
At Able Electrical we believe in giving back to the community. We're proud to have a solid history of community involvement and sponsorship spanning back over 20 years. Our team values the trust and confidence you have in us and are committed to investing back into initiatives that support you. These include the employment and training of indigenous people and apprentices and sponsoring our local sports clubs.

We're a local business that places high value on the wellbeing of our community and our customers.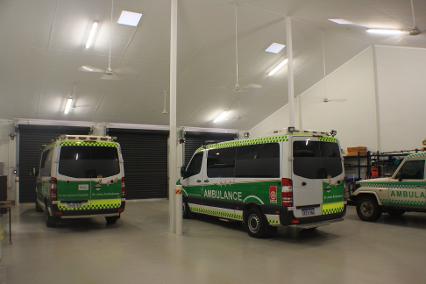 We are a team of experienced and qualified electricians with a history
of successful electrical work across commercial, residential and industrial sites. Our team has the expertise to get your electrical work done efficiently and effectively. We hold our work to an extremely high standard so you can be confident in the finished product. As members
of NECA WorkSafe, our team is committed to practising safe work principles and taking all precautionary measures to ensure a safe environment. This extends to you.

As a valued client you can be confident that we will never leave dangerous electrical hazards unattended or take unnecessary risks.
Call Broome's expert electrical team on 08 9192 2427.